Cosmetic Dentistry in Belmont, MA
---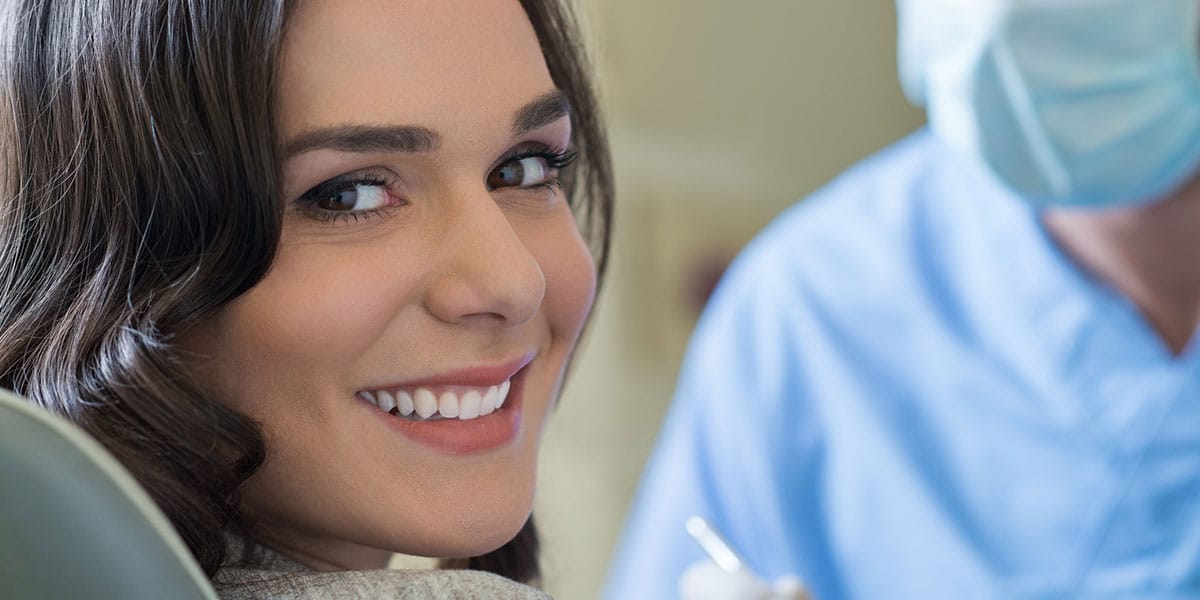 ---
Belmont Family Dentistry provides cosmetic dentistry in Belmont, MA.
Call 617-484-1760 to learn more and schedule your appointment.
Cosmetic dentistry can be transformative to your smile and your confidence!
---
Our office specializes in cosmetic dentistry. With our expertise, advanced technology, and knowledge, we can help you visualize and attain the beautiful smile you want. Using one procedure, such as veneers, or perhaps a combination of procedures, we can transform your smile and help you have the confidence that comes with knowing your smile looks great!
---
Procedures used alone or in combination to create beautiful smiles include:
---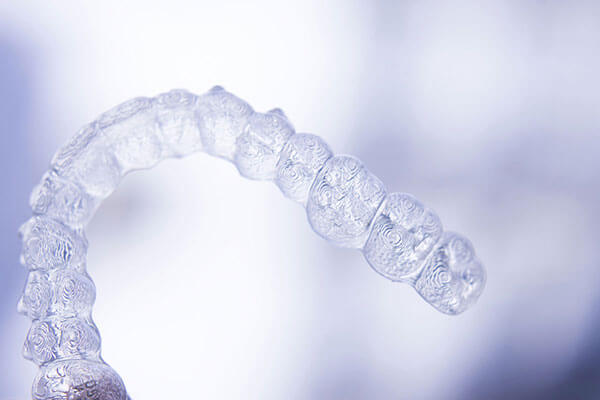 ---
Invisalign® takes a modern approach to straightening teeth, using a custom-made series of aligners. These aligner trays are made of smooth, comfortable, and virtually invisible plastic that you wear over your teeth. Wearing the aligners will gradually and gently shift your teeth into place, based on the exact tooth movements our office plans out for you. There are no metal brackets to attach and no wires to tighten. You just switch to a new set of aligners approximately every two weeks, until your treatment is complete. You'll achieve a great smile with little interference in your daily life. The best part about the whole process is that most people won't even know that you're straightening your teeth.
---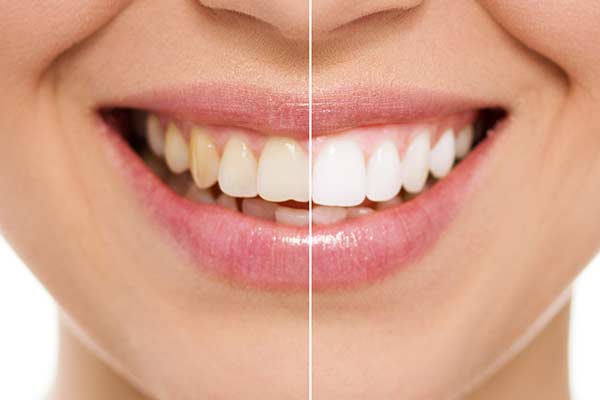 ---
Teeth will naturally lose their brightness over time. Drinking coffee or tea, or using tobacco, as well as certain childhood medications can cause teeth to discolor or darken even faster than normal.
Whitening, also known as bleaching, is the procedure used to brighten teeth. There are two different ways to achieve a desired whiter smile: In-Office Bleaching and At-Home Bleaching.
---
---
Porcelain veneers are thin pieces of porcelain used to recreate the natural appearance of teeth. To place a veneer, a thin layer of the original tooth enamel must be removed. Afterward, an adhesive layer is placed between the prepared tooth and the veneer. The adhesive is then hardened with the use of a specialized curing light.
---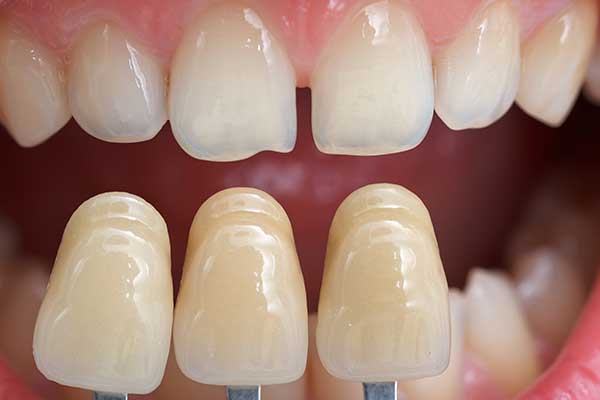 ---
Cosmetic bonding is the process of filling or restoring teeth with a tooth-colored material in order to improve a tooth's appearance. In order to bond a tooth, composite material is added to the tooth structure to adjust the size, shape, or color of the existing tooth.
---
Dermal fillers use a smooth gel to instantly smooth away wrinkles around your mouth and nose. With just one treatment, you'll get smooth and natural-looking results that can last up to a year.
---
This technique can minimize or eliminate stains, yellowing or spots by removing a very thin layer of the tooth's enamel.
---
Cosmetic Services May Also Include:
---
Frequently Asked Questions About Cosmetic Dentistry
---
What does cosmetic dentistry include?
Cosmetic dentistry includes any procedure that is performed primarily to improve the appearance of your smile, rather than the health or strength of your teeth. That said, there are some cosmetic dentistry procedures that have both functional and aesthetic benefits. These include dental crowns, dental implants, dental bridges, and Invisalign.
What is the difference between a dentist and a cosmetic dentist?
Cosmetic dentistry isn't considered a separate dental specialty like oral surgery or orthodontics, so most general dentists and family dentists offer cosmetic services. Look for a dentist who has pursued continuing education in topics related to cosmetic dentistry.
How much does a smile makeover cost?
A smile makeover is a highly customized treatment plan that generally includes two or more cosmetic or restorative procedures. Because a smile makeover varies from one person to the next, the best way to understand how much it will cost for your specific needs is to schedule a consultation at our office.
How do I know if I need cosmetic dentistry?
If your teeth and gums are healthy, but you're unhappy with the appearance of your smile, getting cosmetic dentistry can help improve your self-confidence. Unlike getting a cavity filled or a dental crown, the decision to get cosmetic dentistry is a personal one, as it's not necessary for your oral health.
Can dentists fix really bad teeth?
These days, almost every cosmetic issue can be fixed with cosmetic dentistry. Modern techniques and materials give us the ability to address a wide range of concerns.
Call 617-484-1760 to schedule an appointment fo inr cosmetic dentistry Belmont today!